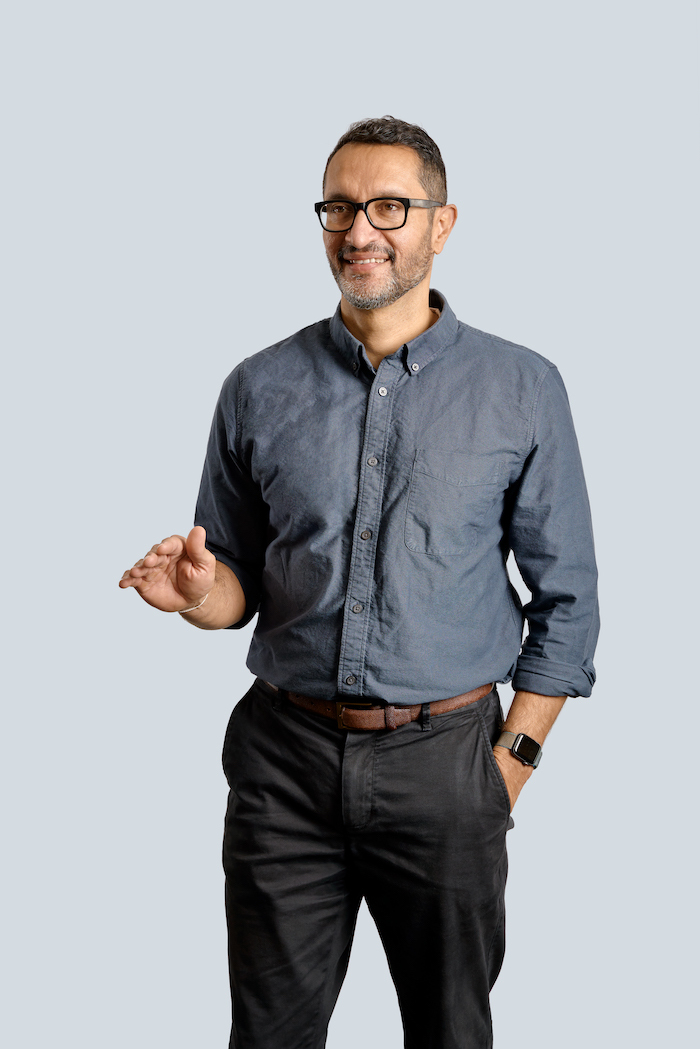 REDWOOD CITY, Calif. — Dr. Arun Nagdev will join Exo (pronounced "Echo"), a health information and devices company, as the senior director of clinical education, leading the Silicon Valley company's expansive clinical education efforts.
Dr. Nagdev joins Exo on the cusp of the company's launch of its patented handheld ultrasound device and intuitive workflow solution. As the company expands its education and clinical partnerships, handheld imaging will become more accessible to frontline medical environments across the globe.
Dr. Nagdev is a highly respected international point-of-care ultrasound researcher and educator. He serves as the director of emergency ultrasound at Highland Hospital as well as a clinical associate professor of emergency medicine at the University of California, San Francisco. In his previous academic position, Dr. Nagdev started the point-of-care ultrasound program and fellowship at Brown University.
"Arun has been a powerful force in point-of-care ultrasound education and a champion for point-of-care ultrasound adoption," said Exo CEO Sandeep Akkaraju. "His commitment to patient care, clinical education and the advancement and application of medical technology makes him a deeply valued addition to the Exo team."
Dr. Nagdev has published more than 90 peer-reviewed papers on various aspects of point-of-care ultrasound including pain management, cardiac arrest and volume resuscitation. His work led to recognition and national awards at both the American College of Emergency Medicine (ACEP) and Society for Academic Emergency Medicine (SAEM).
"I see the power of point-of-care ultrasound every day as a doctor and clinical educator," said Dr. Nagdev. "Introducing more physicians to this transformative tool, and seeing patients directly benefit from the improved medical outcomes that point-of-care ultrasound provides, is a deep passion of mine. I am thrilled to be working with the team at Exo that is fully dedicated to the highest levels of point-of-care ultrasound quality and its seamless function in a clinical setting."
In his role with Exo, Dr. Nagdev will lead the company's point-of-care ultrasound education efforts, which will drive handheld ultrasound's adoption in emergency rooms, clinics and health systems across the globe in an effort to expand affordable access to medical imaging. Clinical education on how to use handheld ultrasound in diagnosing, treating and improving medical procedures is key to the device's rapid deployment and adoption.
COVID-19, in particular, demonstrates how point-of-care ultrasound can help medical systems adapt to current needs and unexpected challenges. The immediacy and portability of handheld ultrasound devices enable clinicians to use a tool that improves diagnosis, treatment and overall patient care. In particular, handheld ultrasound's ability to perform an immediate lung scan at the bedside solves a number of diagnostic and logistical challenges that overwhelmed hospitals during the height of the pandemic.
The clinical education effort ramps up as Exo begins a series of important product announcements powered by the company's proprietary imaging technology and innovative workflow software.
To learn more about Dr. Nagdev, read more about him on the Exo website.

About Exo
Exo is a health information and devices company. Exo believes everyone around the world should have access to high-quality, affordable and easy-to-use medical imaging. Its vision is to take medical imaging where no one thought it could go — everywhere. That's why the company is on a mission to modernize medical imaging through its high-performance handheld ultrasound platform and artificial intelligence. Exo's goal is to enable healthcare professionals to make critical, real-time decisions that ultimately improve patient outcomes. For more information, please visit www.exo.inc. Follow us on Twitter @theexoeffect, on LinkedIn @exoinc, on Instagram @theexoeffect and on Facebook @theexoeffect.