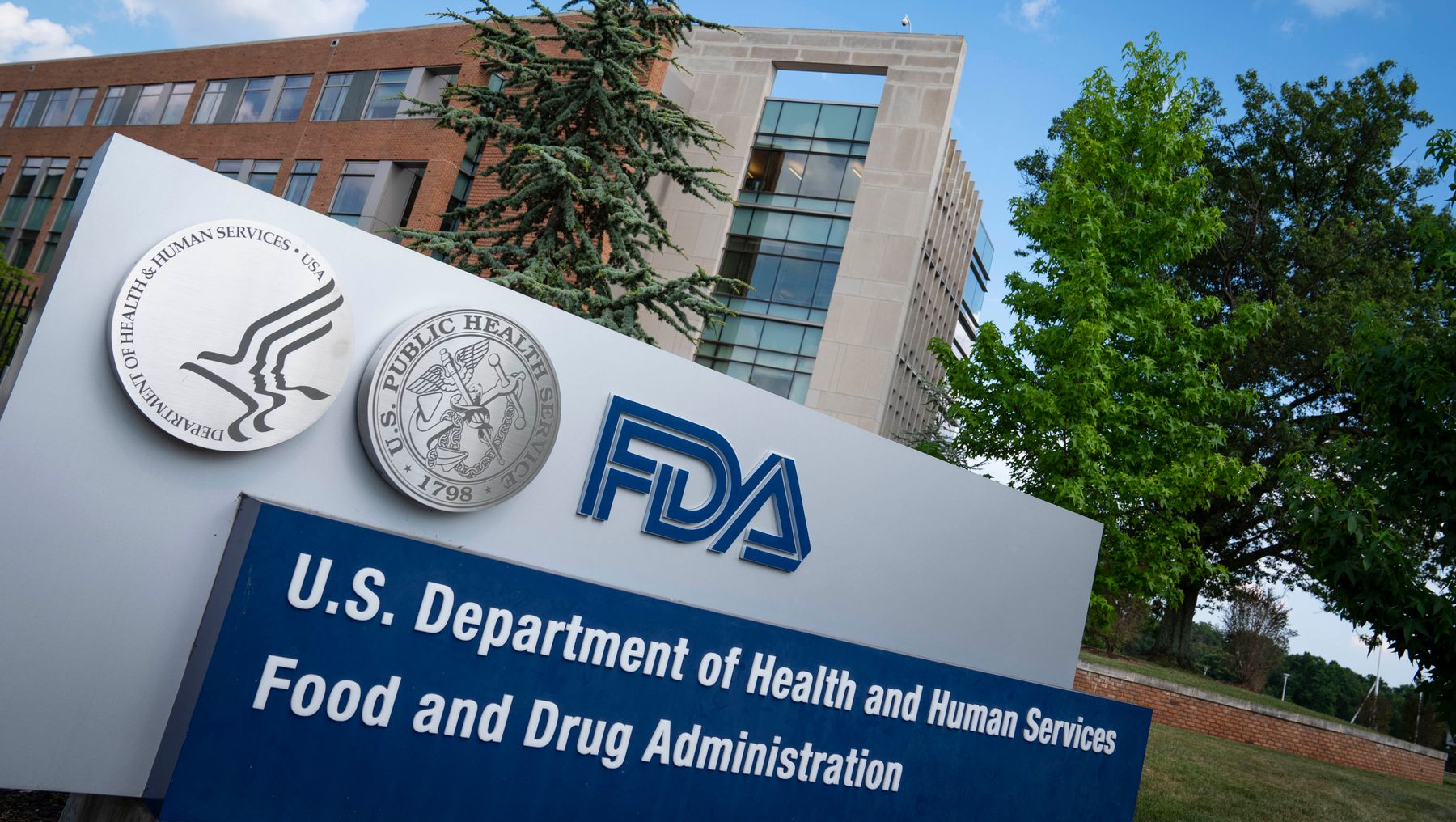 3 key FDA topics for medtechs in 2022
This is the third article in a series looking at key trends for the medtech industry in 2022. The first article explored diagnostics companies and the second article examined procedure-reliant companies.
After the coronavirus pandemic upended regulatory plans for the last two years, COVID-19 is poised to remain the top U.S. regulatory priority in 2022 at the FDA. The rapid spread of the highly contagious omicron variant in December and January drove home once again the unpredictable nature of the virus.
It's a lesson that the FDA's Center for Devices and Radiological Health has learned repeatedly during this public health emergency as it has struggled to keep up with an unprecedented workload. Entering 2022, the CDRH was receiving more than 100 emergency use authorization requests per month and expected more than 1,000 in-vitro diagnostics (IVD) pre-EUA and EUA submissions for the year.
The FDA "is going to have challenges with the workload. They are still highly overburdened with all the COVID-related reviews that they need to do," said Blake Wilson,a partner at law firm Hogan Lovells. "We're still going to be seeing delays."
Nonetheless, there are indications the CDRH will move back to some sense of normalcy.
In January, the center began accepting pre-submissions requesting feedback for in-vitro diagnostics that require a premarket approval application or De Novo filing, ending a multi-month hiatus with hopes of accepting all IVD pre-submission requests by the late spring or early summer.
However, the FDA said the reviews may take longer than usual, with the goal of transitioning "toward normal [Medical Device User Fee Amendments (MDUFA)] timelines during the course of 2022." The CDRH is more optimistic on non-IVD medical devices, which it expects to "transition back to most of the MDUFA review timeframes" in 2022.
The new year got off to a shaky start with the omicron surge and the FDA failing to send the final MDUFA V agreement to Congress by the Jan. 15 deadline. The missed deadline follows months of talks that signaled the agency and industry were at odds over critical elements of the MDUFA program.
Another area of uncertainty is whether former FDA head Robert Califf, President Joe Biden's nominee, will be confirmed by the Senate and return to the agency as its commissioner. Bloomberg reported last week that Califf's confirmation is being "stymied by Democratic skepticism of the longtime cardiologist's regulatory track record and a new GOP push to kill his nomination."
Here's what to expect in 2022 as the FDA grapples with both pandemic and non-COVID-19 workloads.
Product review delays
Throughout the pandemic, the FDA has been forced to prioritize COVID-19 work while also managing normal operations. The dual workload has pushed the agency to the limit, as CDRH chief Jeff Shuren has publicly stated multiple times.
One casualty of the pandemic workload has been delayed product reviews. Insulet's Omnipod 5 insulin pump is a high-profile example of the delayed timelines. After originally being expected in the first half of 2021 and touted as a big product for the industry, the pump was delayed throughout last year and wasn't cleared until last week.
Shuren has also recently warned that review timelines for non-COVID-19 IVDs will remain extended this year as the agency continues to struggle with the coronavirus workload.
In 2022, while the agency may be looking to get back to normal, extended product reviews likely will remain a challenge for the industry. The FDA's ability to reach and sustain "normal" review times this year will depend on adequate resources and the future course of the pandemic, according to Shuren, who flagged the emergence of additional COVID-19 variants of concern as a potential wildcard.
Ryan Zimmerman, a BTIG analyst, said that expectations for product approval now have been elongated and the delays have "certainly been priced into the sector."
"I think you have to be cognizant of the fact that there could be delays here," Zimmerman said. "Some of it could be because there are fundamental concerns, and there's just a change — I don't want to say more scrutiny — but there's just more time spent analyzing the applications relative to maybe the previous FDA under the previous administration."
Zimmerman added that there's been a lot of public attention focused on the FDA recently with COVID-19 testing and vaccine reviews in addition to topics like the Alzheimer's drug debate, all of which "put some sand in the gears, if you will, of the agency's ability to move through its backlog."
The longer review timelines come as the industry overall is set to launch fewer products. Danielle Antalffy, an SVB Leerink analyst, said that there are about 11 new major products expected to be launched in 2022 into new and/or high-growth markets, likening a new, major product to last year's Abbott Laboratories' Amulet cardiac device. Antalffy added that 11 new products would be down from the 15 to 22 range that has been typical for the last five years.
"[2022] feels like a little bit of a lull from a new product cycle perspective for medtech," Antalffy said. "These companies did continue to invest, but are we seeing some of the side effects of having to deal with this pandemic?"
Enforcement, inspections to rise
FDA warning letters to medical device manufacturers plummeted by almost 90% between 2015 and 2019. And 2020's rate of typical warning letters was roughly in line with 2019 numbers. Still, 45 warning letters were issued in 2021 and experts contend such letters are set to rebound in 2022.
Hogan Lovells' Wilson sees an increase in such FDA enforcement activities as part of the agency's "getting back to normal process" and resuming operations.
"Industry is preparing for warning letters coming back," Wilson said. "You're seeing this pendulum effect. We were already in a low period before the pandemic."
A December warning letter to Medtronic's diabetes group cited the medtech company for not appropriately classifying patient risks for faulty MiniMed insulin pump devices and for not initiating a recall despite tens of thousands of medical device reports made to the agency over three years.
Dennis Gucciardo, a partner at law firm Morgan Lewis, contends that the medical device industry should prepare for increased compliance enforcement at the agency in 2022.
"We already saw some pretty significant public enforcement activities going on last year, whether it be the Medtronic warning letter or the ongoing Philips recall," Gucciardo said. "Clearly, FDA is not shying away."
With regard to Philips's recall of more than 5 million ventilators and sleep-apnea devices, Jefferies analysts in a note last month wrote that they "are now less confident a [FDA] warning letter can be avoided."
Pamela Forrest, a partner at law firm Covington & Burling, notes that so far in fiscal year 2022 there have been eight quality system warning letters and just five for all of fiscal 2021.
"It's a little early to judge if it's a trend or a blip," Forrest said. "The next six months or so will show us where things may be going."
The FDA also is poised to ramp up for-cause and routine inspections, according to Gucciardo, who noted that in the fourth quarter of 2021 routine inspections "came back with a roar."
In May, the FDA shared its plan for restarting facility inspections, while warning the backlog will persist into 2022. More recently, the agency postponed inspection activities in response to the omicron surge through early February, as well as the planning of prioritized surveillance foreign inspection assignments that were scheduled to begin this month.
Now that omicron cases are starting to drop, Gucciardo is confident the FDA's inspection "cadre is ready to go and will be out there" domestically as well as in foreign inspections.
"Once countries start opening up and allow it, the routine foreign inspections are going to increase," Gucciardo added. "Assuming we get through this wave, in the second half of 2022, FDA will make significant progress on foreign inspections."
The industry may see a draft later this year of a long-awaited set of requirements for medical device quality management systems, which will be subject to evaluation in FDA inspections. The FDA's proposed rule to harmonize the agency's medical device Quality System Regulation with the 2016 standard, which has been going on since 2018, has been completed and is currently under review by the Office of Management and Budget.
CDS, post-pandemic guidance
The FDA in October released its list of proposed draft and final medical device guidance documents for fiscal year 2022. The list is heavy on documents related to software, including the long-awaited final guidance on clinical decision support (CDS) software.
The CDS document has been five years in the making, with the first draft version released by the agency in 2017 and a revised draft in 2019. It outlines how the FDA will regulate software tools, such as sepsis alerts, which are reviewed by clinicians. The FDA's second draft was better received by the medtech industry for taking a risk-based approach after the first draft drew a multitude of complaints.
"With regard to decision support, I anticipate that FDA will come out with its final CDS guidance in the not-too-distant future," said Bradley Merrill Thompson, an attorney at Epstein Becker Green. "I hope it will be different from the proposal, but we shall see. They have been overreaching in trying to discourage CDS that addresses higher risk diseases and conditions."
Kyle Faget, co-chair of the healthcare and life sciences practice group at Foley & Lardner, said if the issuance of the final CDS software guidance were to occur this year, as the FDA intends, it would be "huge" for developers of technology in that space who require more regulatory clarity.
"The risk-based approach to enforcement that FDA issued previously is not easy for developers to follow," Faget said. "FDA needs to provide more clarity for developers as to where the boundaries are for each one of those categories."
The FDA in late December issued draft guidance on the agency's COVID-19 transition plans for medical devices authorized under an EUA, communicating their intention to give holders of EUAs 180 days notice of its intent to terminate their emergency authorizations. The document is currently open for comment.
Another draft guidance, Plan for Medical Devices That Fall Within Enforcement Policies Issued During the Coronavirus Disease 2019 (COVID-19) Public Health Emergency, was also released in late December. The document provides "recommendations and expectations to manufacturers of devices that fell within enforcement policies to transition back to normal operations when the public health emergency expires."
Morgan Lewis' Gucciardo believes that once medical device manufacturers "start transitioning from EUA or enforcement policies to 510(k), there will be some slowdowns and folks should manage for that."
Still, exactly when the U.S. public health emergency will end remains an open question, though 2022 doesn't seem likely, Gucciardo added.
Article top image credit: Sarah Silbiger via Getty Images