Masimo Chairman and CEO Joe Kiani is about to face his toughest challenge yet as leader of the patient monitoring company he founded more than three decades ago.
That's because activist shareholder Politan Capital Management, which owns a 9% stake in Masimo, wants to shake up the company's board to contest the firm's leadership and strategy following a $1 billion acquisition last year and a subsequent stock drop that peeled $5 billion off the company's market value, which now stands at $8.56 billion.
Shareholders are voting on whether to elect two new directors proposed by Politan, with a result expected at Masimo's June 26 annual meeting.
Kiani, an electrical engineer who co-invented Masimo's pulse oximetry technology to measure blood oxygen saturation, has built the company he founded in 1989 into a business that recorded sales of $2 billion in 2022.
Over the past several years, while developing patient monitoring technology that some analysts view as among the world's best, Masimo sued Apple for infringing its patents (the International Trade Commission is reviewing a complaint) and countered claims of racial bias in conventional pulse oximeters with data supporting the accuracy of its own device.
Kiani also engineered the acquisition of consumer audio company Sound United in a $1 billion deal that closed last year. The move rocked Kiani's empire, culminating in the proxy challenge.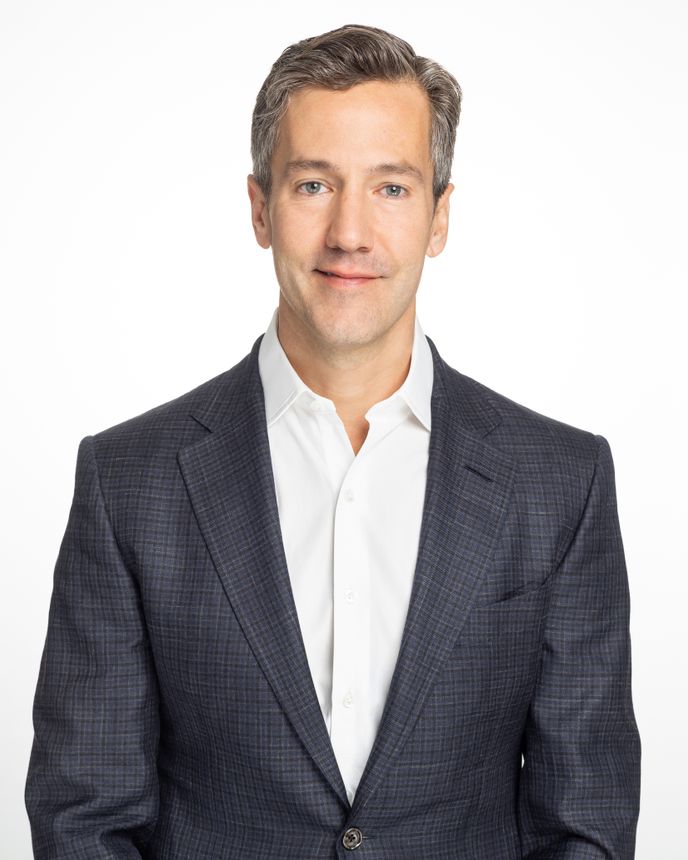 In that vote, Quentin Koffey, Politan's chief investment officer who is pushing for better oversight of management, seeks to be elected to Masimo's board along with his colleague Michelle Brennan, a former Johnson & Johnson executive.
Politan has taken its fight over Masimo beyond the boardroom. It has sued the company in Delaware Chancery Court, challenging Kiani's employment agreement, and in March was joined in the lawsuit by the California State Teachers' Retirement System pension fund.
Making its case for change to Masimo shareholders, Politan points to the $5 billion drop in the device maker's market value that followed the announcement of the Sound United purchase.
"This drastic loss of value reflects more than customary concerns about a controversial deal – it reveals a crisis of governance, as investors believe there is no oversight of management," Politan said in a post on a website dedicated to the proxy challenge.
Sound United
"Masimo's valuation collapsed by 5x the Sound United purchase price due to fears of further potential destruction of shareholder value," Politan argued further in an investor presentation.
The purchase of Sound United, which owns audio brands including Marantz and Denon, was an unusual move for a medical device company, expanding Masimo's reach beyond healthcare and into luxury consumer goods.
Wolfe Research analyst Mike Polark said a vote for Masimo's board nominees carries risk and could leave the company stuck with a "cyclical, lower margin, and lower return" consumer audio portfolio in what may be a multi-year period of low global growth and possible recession.
"A worry is good money chases bad to commercialize an ever-expanding menu of new 'healthcare' products which generally are to be sold through the 'consumer' channel, a channel outside the company's sphere of dominance where [its] brand is unknown," Polark wrote in a June 2 research report.
Masimo has defended both its performance in the healthcare industry and the Sound United acquisition, saying in its own presentation to investors that the deal will unlock "massive new market opportunities for our pipeline of consumer health products."
Masimo's rebuttal
In a rebuttal to Politan, Masimo wrote that its shares have risen 10-fold since the company's 2007 IPO, while the Nasdaq Composite Index and the Dow Jones U.S. Select Medical Equipment Index have doubled.
Proxy advisory firms Glass Lewis and Institutional Shareholder Services both have come out in favor of Politan's board candidates, citing governance concerns.
ISS said the company's board was assembled by Kiani, which "undermines" its independence.  
"[Masimo] is a public company that operates like a private business, and is disregarding shareholders in the process. The board needs to repair its relationship with shareholders," the ISS report said.
Adding Koffey would help repair that relationship with investors, ISS added.
"Brennan and Koffey would together represent a presence that could credibly impose effective board oversight of management, which will be necessary to establish the accountability to shareholders that has long been missing," it said.
Koffey, in a letter to shareholders, said Kiani's contract obliges Masimo to pay him $600 million if he leaves the firm, a provision Koffey says Kiani won't permanently renounce. 
"Mr. Kiani's employment agreement gives him enormous control over the Board while serving as a poison pill that denies fundamental rights of Masimo's shareholders," Koffey wrote.
A referendum
Raymond James analyst Jayson Bedford says the proxy contest is a referendum on the Sound United purchase and the future direction of the company.
"While there are clearly governance concerns tied to the vote, we also believe this is partially a vote on the potential pace and expansiveness of the consumer strategy, although one can argue that the first 'vote' on this strategy was back in (February) 2022," Bedford said in a June 12 research report. That date is when Masimo announced the Sound United purchase.
Bedford said that given the "collapse" in Masimo's market value since the Sound United deal was announced, the complexity of its portfolio and a "lower-than-peers" governance rating, "we believe the (board) needs some tweaking," either by adding seats to the board or changing directors. Executing on the consumer strategy is key to recapturing the roughly $5 billion in lost market capitalization, he added. 
Masimo sees the consumer brand as a natural extension of its consumer health devices business and the sector as a rich market to tap. On June 20, the company announced the launch of Denon brand earbuds featuring Masimo technology.
The consumer business accounts for about 40% of Masimo's sales and 7% of its operating income, but timelines for some product launches have lengthened, Bedford said.
"The market opportunity tied to new products is large, but the cost to tap this opportunity needs to be measured and likely helped by the inclusion of more/new board members," Bedford wrote.
Needham analyst Mike Matson expects the new consumer health products to accelerate growth.
"And we think that these products could be successful with or without Sound United," Matson said in emailed comments.
Koffey says Politan's fight is over business direction, not personalities.
"We have tremendous respect for Masimo as an organization and for how Mr. Kiani and his team built the core pulse oximetry business (SET) over the last 30 years," Koffey wrote in his letter. But, he added, "we are concerned by how Masimo repeatedly spends the cash flow generated by SET on failed efforts to enter adjacent markets without any accountability."
Refocus
Politan, aiming to refocus the company on medical devices, also nominated Brennan for a seat on Masimo's board. An advisory vote on whether to expand the board from five directors to seven also will be considered.
"Our nominees have the skills, experience and shareholder alignment to help refresh Masimo's governance, bring discipline to its capital allocation and refocus its strategy," Politan said in his letter to fellow shareholders.
Masimo has indicated it is willing to add Brennan as a member of an expanded board, but not Koffey. However, without the board expansion the company is urging its shareholders to vote to retain directors H. Michael Cohen and Julie Shimer.
Koffey is unqualified for Masimo's board and poses a threat to its progress, the company maintains.
"Electing Mr. Koffey would derail Masimo and risk the loss of its senior leadership and engineering teams," Masimo's board said this week in a letter to shareholders. "Politan is seeking half of the independent seats on the Board, which would immediately give Politan outsized influence over Masimo's leadership and future and a clear path to control of the Company."
Activist investors are having increased success in their quests to gain representation on corporate boards, winning a larger percentage of seats so far this proxy season than in the past several years, according to data from research firm Insightia published by Axios.
In another high-profile medtech proxy battle this spring, activist Carl Icahn helped persuade fellow investors in Illumina to oust the DNA sequencing company's chairman. Weeks later, Illumina CEO Francis deSouza announced his resignation.