Dive Brief:
Zimmer Biomet

received 510(k) clearance

for its Persona OsseoTi Keel Tibia for cementless knee replacement. 
The Food and Drug Administration clearance covers a porous version of the Persona anatomic tibia. Zimmer has paired the tibia with technology that uses anatomical data in combination with 3D printing to try to directly mimic the architecture of human spongy bone. 
Securing the clearance gives Zimmer another potential growth driver as the company seeks to build on the

2% increase

in knee-joint sales it recorded in the third quarter.
Dive Insight:
Cementless knees have transformed the U.S. orthopedic market in recent years, leaving companies that lack the technology, such as Smith & Nephew, scrambling to add the devices to their portfolios. Zimmer has been building out its cementless portfolio for years, securing FDA clearance for the Persona Trabecular Metal Tibia in 2018 and now adding a 3D-printed product to its arsenal.
Zimmer is pitching its latest product as having optimized fixation, rotation and stability. Using anatomical data, the medtech company has sought to reduce micromotion and improve bone coverage. The porous OsseoTi technology is designed for biological fixation.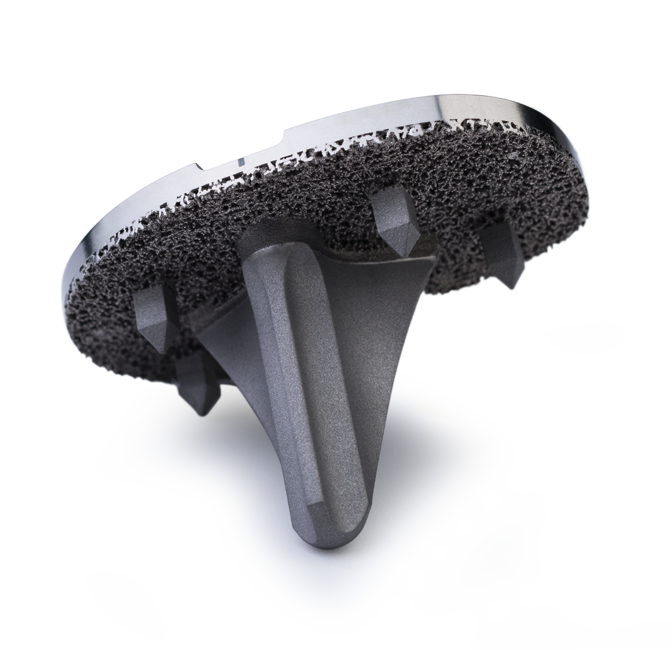 While the product works in cementless procedures, it also enables surgeons to switch to a cemented approach up until final implantation using a single instrument tray. Ivan Tornos, chief operating officer at Zimmer, outlined the perceived benefits of giving surgeons the option to perform cementless and cemented procedures. 
"Adding the Persona OsseoTi Keel Tibia to our well-established and clinically proven Persona Knee System allows surgeons to better address the needs of their patients with a comprehensive single system solution for a cementless or cemented application," Tornos said in a statement on Zimmer's website.
The bone preparation is the same for the cementless and cemented procedures, freeing surgeons to pick their preferred approach during the operation based on bone quality and the needs of their patient.